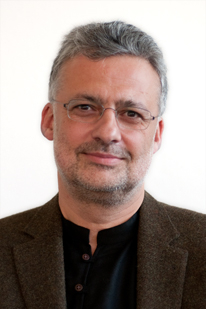 Ravi Ahuja is head of the research group 'Modern Indian History' at the Centre for Modern Indian Studies of Georg-August-University Göttingen.
Ravi Ahuja has worked on various aspects of India's social history from 18th to 20th century including urban history, the history of infrastructure and the social history of war. His research interests have increasingly moved towards contemporary history. Current research projects examine the social history of South Asian seafarers and the emergence of a labour-centred social policy in mid-twentieth century India. After teaching at the South Asia Institute in Heidelberg and conducting research at the Centre for Modern Oriental Studies in Berlin he was appointed Professor of Modern South Asian History at the School of Oriental and African Studies (SOAS) in London. He joined CeMIS as its founding director in 2009.
Ravi Ahuja favours research-oriented modes of teaching. CeMIS's Modern Indian History research group offers a broad spectrum of courses that reflects the vivid and diverse historiography on South Asian societies. Apart from historical survey courses for first-year undergraduate students, our teaching covers themes of social and economic history like urban history, gender history, the history of technology and medicine, the history of social movements or the social history of war. 
CeMIS's Modern Indian History section is highly research active with a strong emphasis on training research students. In order to provide a fertile research environment and facilitate intensive communication between the members of the research group, the 'bandwidth' of our research has been defined as comprising mainly the following major themes:
Labour history and history of work
History of capital(ism)
History of economic and social policy
Social history of industrial (urban as well as rural) space
History of infrastructure