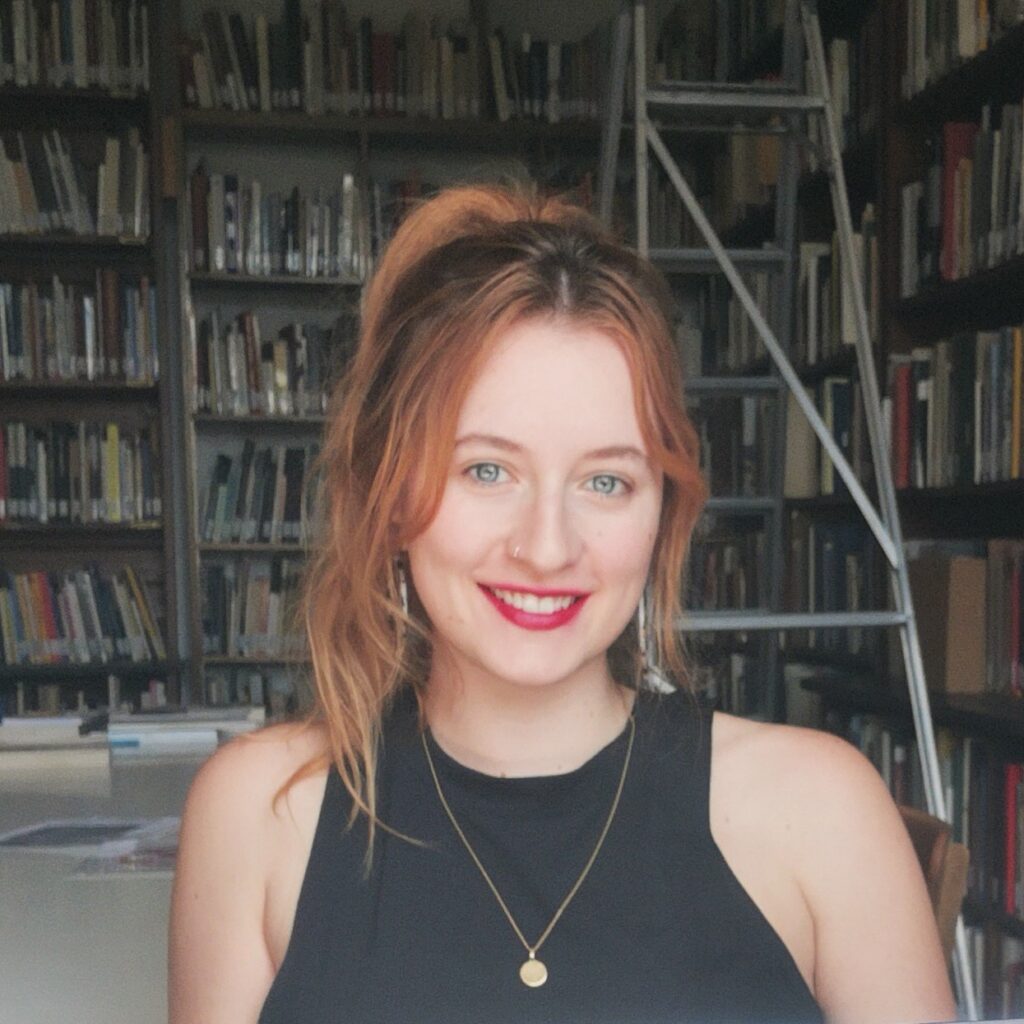 Friederike Röp­ke
Stu­dent Assistant
Email:
friederike.roepke[at]uni-goettingen.de
Address:
Wald­weg 26
37073 Göt­tin­gen
Deutsch­land
Career
Friederike Röp­ke com­plet­ed her Bachelor's degree in Scan­di­na­vian Stud­ies and Pre­his­to­ry and Ear­ly His­to­ry at the Georg-August Uni­ver­sität Göt­tin­gen and the Uni­ver­si­ty of Bergen in Nor­way. She is cur­rent­ly dou­ble major­ing in Com­par­a­tive Lit­er­a­ture and Art His­to­ry with a focus on Cura­to­r­i­al Stud­ies (pur­su­ing two Master's degrees).
Dur­ing her stud­ies, she com­plet­ed var­i­ous intern­ships in muse­ums and worked as a stu­dent assis­tant in the Cen­tral Cus­tody as well as in the Pub­lic Rela­tions Depart­ment, Alum­ni | Pro­mo­tion | Engage­ment at the Uni­ver­si­ty of Göt­tin­gen. In addi­tion, from 2020 to 2023 she was involved in the research and exhi­bi­tion project "Werk | Prozesse. Ital­ienis­che Handze­ich­nung des 15. bis 18. Jahrhun­derts in der Kun­st­samm­lung der Uni­ver­sität Göt­tin­gen" of the Depart­ment of Art History.
Since March 2021, she has been work­ing as a stu­dent assis­tant in the DFG-fund­ed MIDA project and is respon­si­ble for index­ing rel­e­vant archival hold­ings for the database.
Scholarships
03/2022 trav­el schol­ar­ship Nach­wuchs­fo­rum des 36. Kun­sthis­torik­ertags Stuttgart, fund­ed by the Ger­da Henkel Stiftung
2018/2019 Nieder­sach­sen­stipendi­um
2014/2015 Eras­mus+ Scholarship
Publications
Die Römis­chen Helden, in: Stephanie Stroh, Anne-Katrin Sors und Michael Thi­mann (Hgg.): "Ver­wand­lung der Welt. Meis­terblät­ter von Hen­drick Goltz­ius", Peters­berg 2020, S. 64–73.
Following catalog articles are in preparation:
Eine Kopie von Giulio Romanos "Dädalus und Ikarus" (Arbeit­sti­tel), in: Dr. Isabel­la Augart, Dr. Anne-Katrin Sors, Prof. Dr. Michael Thi­mann (Hgg.): "Werk | Prozesse. Ital­ienis­che Handze­ich­nun­gen des 15. bis 18. Jahrhun­derts in der Kun­st­samm­lung der Uni­ver­sität Göttingen"
Zeich­nung nach einem antiken Relief (Arbeit­sti­tel), in: "Werk | Prozesse. Ital­ienis­che Handze­ich­nun­gen des 15. bis 18. Jahrhun­derts in der Kun­st­samm­lung der Uni­ver­sität Göttingen"
Tierze­ich­nun­gen nach diversen Vor­bildern (Arbeit­sti­tel), in: "Werk | Prozesse. Ital­ienis­che Hand-zeich­nun­gen des 15. bis 18. Jahrhun­derts in der Kun­st­samm­lung der Uni­ver­sität Göttingen"
Akt­studie aus dem Umkreis der Gan­dolfis in Bologna (Arbeit­sti­tel), in: "Werk | Prozesse. Ital­ienis­che Handze­ich­nun­gen des 15. bis 18. Jahrhun­derts in der Kun­st­samm­lung der Uni­ver­sität Göttingen"