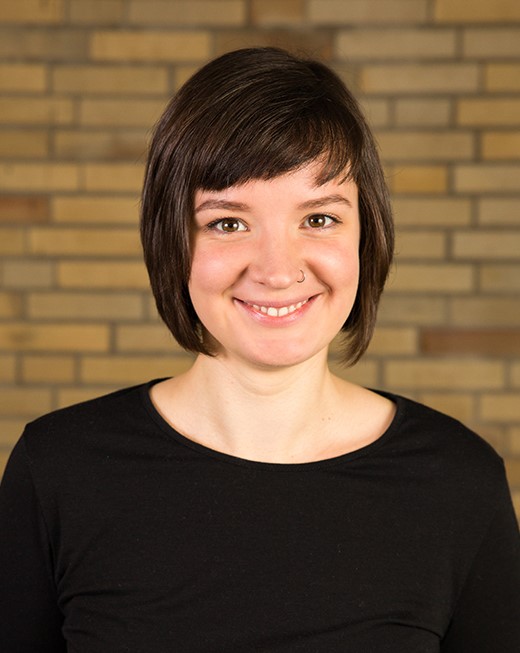 Jose­fine Hoffmann
Research Fel­low
Email:
josefinecarla.hoffmann[at]uni-goettingen.de
Addresse
Wald­weg 26
37073 Göt­tin­gen
Deutsch­land
Career
Jose­fine Hoff­mann com­plet­ed her M.A. in Mod­ern South and South­east Asian Stud­ies at Hum­boldt Uni­ver­si­ty of Berlin in Sep­tem­ber 2018. She holds a B.A. degree in Asian Stud­ies from the Uni­ver­si­ty of Bonn, where she focused on Hin­di lan­guage and lit­er­a­ture. In Novem­ber 2018, she joined the MIDA team at the Cen­tre for Mod­ern Indi­an Stud­ies (CeMIS) at Uni­ver­si­ty of Göt­tin­gen to work in the MIDA project and on her PhD the­sis "Voca­tion­al train­ing in the Indi­an steel and engi­neer­ing indus­tries: his­to­ries of Indo-Ger­man co-oper­a­tion, c. 1950–1989" (work­ing title). The dis­ser­ta­tion aims to trace the co-oper­a­tions' impact on the Indi­an indus­tri­al labour mar­ket in the insti­tu­tion­al and indi­vid­ual spheres by work­ing with archival hold­ings in com­pa­ny and eco­nom­ic archives in Ger­many and India.
Publications
2022: Review of: Faust, Julian: Span­nungs­felder der Inter­na­tion­al­isierung. Deutsche Unternehmen und Außen­wirtschaft­spoli­tik in Indi­en zwis­chen 1947 und dem Ende der 1970er Jahre. Baden-Baden: Nomos 2021. In: sehep­unk­te. http://www.sehepunkte.de/2022/04/36261.html.
2021: Train­ing as a Gate­keep­er at the Indo-Ger­man Fac­to­ry. In: TRAFO – Blog for Tran­sre­gion­al Research, 16.04.2021, http://trafo.hypotheses.org/28070.
2020: Agree­ments and Achieve­ments – MICO in the Ger­man Bosch Archive. In: Baj­pai, Anandita/Heike Liebau (Hg.): MIDA Archival Reflex­i­con, https://www.projekt-mida.de/reflexicon/agreements-and-achievements-mico-in-the-german-bosch-archive/.
2020: Review of: Khan, Nina: Neue Geber, neue Diskurse? Indi­en im Wan­del der inter­na­tionalen Entwick­lungszusam­me­nar­beit. Mar­burg 2019. In: H‑Soz-Kult, 20.05.2020, www.hsozkult.de/publicationreview/id/reb-28897.
2019: Review of: Franke, Mar­ti­na: Hoff­nungsträger und Sor­genkind Südasien. West­deutsche Betra­ch­tun­gen und Begeg­nun­gen zwis­chen 1947 und 1973. Hei­del­berg 2017, in: H‑Soz-Kult, 21.06.2019, www.hsozkult.de/publicationreview/id/reb-28291.
2019: Rourkela in der Lit­er­atur damals und heute – Per­spek­tiv­en auf Entwick­lung, Mod­ernisierung und Indus­tri­al­isierung. In: Südasienchronik/South Asia Chron­i­cle, 8, S. 293–319.